Facebook for iOS updated
15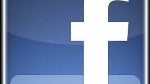 The Facebook application for iOS devices has just been updated to version 3.5 and has added a bunch of new features and promises to make some other improvements and deliver some bug fixes.
The new version of Facebook for iOS is available for the Apple iPhone and the Apple iPod Touch. The Apple iPad still does not have a Facebook application of its own. Here are the new features that can be found in the updated Facebook app:
Made it easier to share with who you want
- Added the ability to tag friends and places in posts
- Added the ability to share external links from a web view
- Added new design for Profile and Group Walls
- Improved the sharing tool to add privacy controls on posts and match your settings on the web site
In addition to the new features, here is the list of the improvements and bug fixes that are also included in Facebook version 3.5:
- Improved Notifications speed
- Fixed a number of Chat bugs
- Made it easier to select filters in News Feed
- Fixed a bug with the Notifications bar disappearing
- Fixed a number of Photos bugs
- Improved performance and stability overall
The update for the Facebook application is available now. Check it out and tell us what you think in the comments below.
source:
MacRumors