Facebook faces Class Action suit over facial recognition on photos
15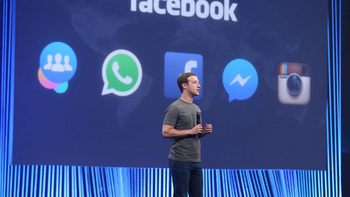 Whoa! We nearly went a full day without some negative news on Facebook breaking. As it turns out, in San Francisco federal court today, U.S. District Judge James Donato certified a class action suit against Facebook. This allows for the consolidation of several suits against the company, all with the same allegations, down to one. In this case, the plaintiffs are claiming that the social network illegally used a facial recognition system on photos without users' permission.
Facebook is creating and storing "face templates" based on facial characteristics found in photos. It has been doing this since 2010 so that it can automatically put a name to the face seen in a photograph. But according to the plaintiffs, this happens to violate the 2008 Illinois' Biometric Information Privacy Act, which prohibits companies like Facebook from collecting and storing the biometric data of consumers without their permission.
Facebook successfully requested that the case be moved from Illinois to San Francisco and its defense appears to be that the Illinois law is all about the use of biometric data such as fingerprints, retina and iris scans, voice prints, and scans of peoples' hands and faces. The company says that its "face templates" are not related to the state's Biometric Information Privacy Act. In addition, Facebook says that users can opt out of the feature.
The case goes back to 2015, and under the Illinois Act, Facebook can be fined $1,000 to $5,000 each time a person's image is used without permission. The company could end up writing a big check should it lose this case.
"As more people become aware of the scope of Facebook's data collection and as consequences begin to attach to that data collection, whether economic or regulatory, Facebook will have to take a long look at its privacy practices and make changes consistent with user expectations and regulatory requirements."-Shawn Williams, attorney for the plaintiffs
Facebook says that it is reviewing Monday's ruling that certifies the class action. A spokeswomen for the firm sent out an email that read, "We continue to believe the case has no merit and will defend ourselves vigorously."
source:
Bloomberg