Facebook admits to year-long leak of 6 million users' phone numbers and email addresses
5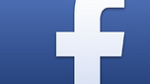 On Friday, Facebook admitted that
6 million
of its members' phone numbers and email addresses were accidentally leaked for a period of about a year. The social network blamed the leaks on a technical glitch. Facebook has 1.1 billion members worldwide and the glitch alowed some of them to obtain contact information for their list of friends that they were not supposed to have.
The glitch was fixed by Facebook's security team
just 24 hours
after it was alerted to the situation last week. Despite the fact that the breach was closed by Facebook's security team last week, no announcement was made until today. The social network said that its own regulations require that affected members and government regulators be alerted to the problem first.
In a statement, Facebook said that there is no sign that the breach was exploited for malicious purposes and there were no complaints from users. Despite reporting no problems from the breach, Facebook said that "
it's still something we're upset and embarrassed by, and we'll work doubly hard to make sure nothing like this happens again
."
Unfortunately for Facebook, it decided to release this information around the time that the company was named as one of a few internet companies that turned information over to the NSA for its PRISM surveillance program.
CEO Mark Zuckerberg denied that Facebook turned over information to the government
.
source:
Reuters