FCC auction of 600MHz spectrum finally comes to an end with $19.63 billion in winning bids
5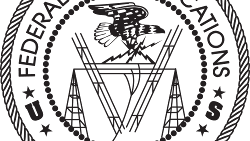 The FCC's auction of 600MHz spectrum has finally come to an end. In two weeks, the regulatory agency will announce the winning bidders for each block that was auctioned off. The low frequency airwaves travel farther and penetrate buildings better, which is why many carriers were interested in the auction. The spectrum came originally from television broadcasters. The FCC is giving these television and radio stations 39-months to complete the transition to new channels. The broadcasters are seeking additional time while the winning bidders are hoping to receive ownership of the airwaves as quickly as possible.
T-Mobile, which will probably turn out to be one of the biggest spenders in the auction, filed papers with the FCC last summer claiming that the 39-month timetable gives the broadcasters enough time to move off the spectrum and onto new channels. The nation's third largest carrier is hoping to have some of the spectrum it expects to win, up and running by the end of this year.
"The record in this proceeding demonstrates a real and significant need for expeditious clearing of 600 MHz spectrum for wireless broadband services. Introducing delay and uncertainty will have an adverse impact on deployment of rural broadband services, jobs, education, healthcare, and the ability of the United States to compete in a global economy."-Competitive Carriers Association
Carriers like AT&T and T-Mobile
were rumored to be raising war chests of $10 billion and $8 billion
respectively. Cable operator Comcast and satellite content provider Dish Network were said to be bidding in order to become wireless operators. Despite all of the money talked about, the winning bids added up to $19.63 billion, which was far short of the $45 billion that the FCC expected. Some analysts
predicted that the auction would generate nearly $85 billion in winning bids
for the airwaves.
source:
FierceWireless