FCC adds AT&T, Google, Sprint and T-Mobile to Verizon ETF inquiry
7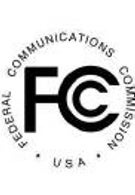 A few weeks ago, we
told you
that the FCC was sniffing around Verizon because of Big Red's ETF hike to $350 for some devices. Now, the Feds are widening the scope of the inquiry and is seeking answers from Sprint, AT&T, T-Mobile and Google. The companies have until February 23rd to tell the Commission how they disclose to customers all about the Early Termination Fee. The FCC says that because there is no industry standard, those that sign up for cellular service with an ETF must understand completely what they are obligating themselves to. In the U.S., most cell carriers have customers sign a 2 year contract. In return, the carrier often subsidizes a huge part of the cost of that sexy new cell phone. The subsidized amount can add up to $300-$400 in some cases and the operators need to make sure that the customer lives up to the 24 month terms of the contract or else paying the subsidy could lead to huge losses for the company.
Verizon, in particular, was also getting hurt when customers took advantage of BOGO offers on certain cellphones to play "Cellphone Arbitrage". In this situation, the customer would buy a phone, getting the second unit for free by signing a second contract. The customer would then sell the free phone on eBay, cancel the extra 2 year line, and turn a nice profit-a profit that technically came out of the carrier's pocket. Verizon replied to this by doubling its ETF on certain advanced model phones which brought on the unwanted attention of the FCC. It also
recently came to light
that T-Mobile customers who walk out early on a 2 year contract can end up owing more in Early Termination Fees than the cost to buy the unsubsidized version of the Nexus One. The FCC wants the companies to disclose how customers are told about the ETF in ads, corporate web sites, monthly statements and sales scripts. In Google's case, the Commission is looking into Equipment Recovery Fees charged by the Mountain View based company.
sources:
FCC
via
Reuters
,
EngadgetMobile