Ex-Windows head will return to Harvard to teach
2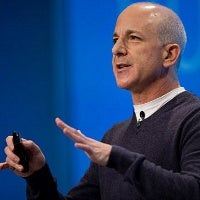 Steven Sinofsky, the Microsoft executive best known for fixing the Windows Vista mess, and also for the new Windows 8 with its Modern user interface, abruptly parted ways with the company last month, and now will be returning to Harvard Business School to teach.
Sinofsky ran the Windows division at Microsoft for nearly six years, but conflicts with other employees are rumored to have hurt the collaborative spirit and he had to leave the company. And this Spring, he will return to Harvard where he was a "visiting scholar" in 1998.
"Excited to return to @HarvardHBS to teach again this spring!"
Sinofsky said in a tweet.
"New perspectives, recharge, share experiences, write."

It is not clear whether this will be a one-semester gig or a more lengthy job.
Sinofsky is likely to be teaching a course about the "functional organization," one of his big ideas, co-developed with Harvard professor Marco Iansiti. "Functional" as opposed to "product organization" is a type of structure where the focus lies not on multidisciplinary teams working on a product, but on the function of each job where one can have clearer goals.
source:
CNET