European Union pushes towards 5G technologies with Japan partnership
4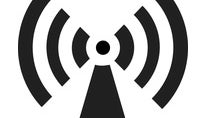 The European Union is teaming up with Japan in an effort to bolster the push towards the 5G infrastructure. Given Japan's reputation for being progressive when it comes to emerging technologies, it's a move that will look to ensure nations represented by the EU see 5G sooner rather than later. While consumer-level implementation is still many years away, the courting of the Japanese will ensure that the sizeable portion of Europe under the EU umbrella isn't left behind when the time arrives.
The EU was one of the driving forces behind the 3G standard, but has since lagged as the likes of Japan and the US have seized the initiative with 4G. By teaming up with Japan, the EU is looking to stem the tide, and although member countries probably won't be using 5G until around 2020, the roll-out will, it is hoped, not be delayed as 4G has been.
The EU has already made considerable investments in the 5G standard, including a partnership with South Korea and deals with various companies looking to drive the technology forward.
Only this week, researchers at Ericsson managed to achieve data rates in excess of 10Gbps, in proof-of-concept 5G testing. Bear in mind, that there's plenty of real estate between mere testing, the building of an infrastructure that can support our growing wealth of connected devices, and the gadgets themselves will need to harbor radios developed in compliance with the standard. But on that matter, the EU is an advocate of standardizing 5G spectrum allotment on a global level, which, idealistically, would mean that every 5G device may work on every 5G network in the world.
As aforementioned, it's going to be a while before 5G is commercially available, with the year 2020 seeming a likely starting point. But things are looking promising, and if you are based in Europe -- at least, within the European Union -- the wait for 5G shouldn't be as cumbersome as it has been with 4G.
Recommended Stories