Eddy Cue steps away as head of Siri to help Apple buy a movie studio
10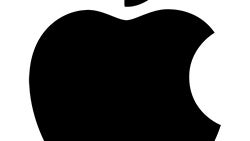 Eddie Cue, who had been running Apple's internet services and software, is about to give up the reins on some of the businesses he watched over for Apple, and focus instead on growing a media empire for Cupertino. An updated leadership page reveals that Cue is no longer in charge of virtual assistant Siri. Craig Federighi, Apple's senior vice president of software engineering, will take over responsibility for the virtual personal assistant.
Turning over responsibility of Siri to Federighi could be an indication of the growing importance of Siri to Apple. The executive already is in charge of MacOS and iOS and having him run Siri could be Apple's way of saying that it has heavy duty plans for the virtual personal assistant. This has been a big year for personal assistants ranging from Amazon's Alexa (which is now found on smartphones like the
HTC U11
and the
Moto X4
, to Samsung's new Bixby assistant.
Meanwhile, no longer having to keep an eye on Siri, Cue is turning his attention to Apple's goal of purchasing a Hollywood studio. Today, there is speculation that the tech titan is looking to purchase Culver Studios. The latter owns 13 soundstages that were used to produce films such as
Gone with the Wind
,
Carrie
and
Rocky.
In addition, Apple and Netflix are both said to be competing over the rights to a drama that will star Jennifer Aniston and Reese Witherspoon. Apple has reportedly budgeted $1 billion a year in an attempt to produce original content so that it can compete with Amazon, YouTube and Netflix in an attempt to sell streaming video to the public..
source:
Engadget