EU tones the rhetoric down a notch against Huawei and ZTE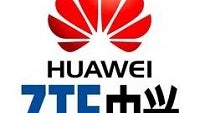 Huawei and ZTE have been under the microscope by EU regulators, but not for the same reasons they have been all-but-blacklisted in the United States.
The European Trade Commission has been spending the past couple years
preparing an anti-dumping case against
the two equipment makers. The EU believes that Huawei and ZTE have been pushing gear with ultra-low price schemes through back-end government subsidies in China.
For a while, it looked as though the EU was going to assess a series of fines, or tariffs on equipment imports to Europe. However, such action might have been countered by China through sanctions of its own and such events between two large economic systems would have ripple effects around the world.
ETC commissioner Karel De Gucht late last week said the European Commission has decided to drop the anti-dumping case threat, but will still look into illegal subsidies. This is probably a bit of an olive branch to help regulators negotiate the issue rather than start a trade confrontation.
source:
Reuters