EE lighting up 4G LTE in 27 additional markets by June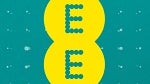 The United Kingdom's first (and only) 4G LTE carrier is expanding its network into 27 additional towns this summer.
That will bring the total count to about 65 markets once the switch is flipped to the "on" position and customers with the right equipment, SIM card and rate plan will be able to gobble down their data all that much faster on the "4GEE" branded service.
EE, the new combined brand for Orange and T-Mobile in the UK, made waves in the market when it was authorized to use existing spectrum it held licenses for to deploy LTE service. It was a win for the carrier since the other established players like Vodafone, O2 and 3 had not even bid on spectrum yet-to-be auctioned off at the time.
The auctions are over, and it is expected that other networks will begin rolling out this year. In the meantime, EE claims to have 45% of the population covered and with these additional markets, that percentage will climb to 55%. While EE's aim is to cover 98% by the end of 2014, at the rate things are moving now, we would not be surprised if the UK's largest carrier had things buttoned up a little ahead of schedule.
The towns to be the latest recipients of LTE goodness are listed in the press release below.
– EE, the UK's most advanced digital communications company, today announced that 4G will be switched on in a further 27 towns across the country by June 2013, expanding superfast coverage to more than 65 UK towns and cities in total.

The 4G rollout, which offers customers speeds up to five times faster than 3G, is proving a huge success with UK businesses, including Addison Lee, Foxtons, Gatwick Airport, NHS Greater Glasgow and Clyde, Kier, Microsoft, Morrisons, Sony Music, TNT Post and Urban Outfitters, who are already reaping the benefits of increased efficiencies and productivity both in and out of the office.

Olaf Swantee, Chief Executive Officer, EE, said:

"Our business customers want a 4G network that covers the markets in which they operate, and that is exactly what we are building for them – and at a phenomenal rate. We're set to cover more than half of the UK population by Summer, staying ahead of the schedule that we set for ourselves at launch, and continuing to demonstrate the amazing value of 4G mobile to many organisations with different challenges and different needs."

Between April and June, 4G will be launched in Aldershot, Ashford, Basildon, Basingstoke, Blackpool, Bracknell, Camberley, Colchester, Crawley, Farnborough, Guildford, Horsham, Huddersfield, Leatherhead, Maidstone, Milton Keynes, Oldham, Oxford, Redhill, Reigate, Sevenoaks, Stevenage, Tonbridge, Royal Tunbridge Wells, Warrington, Wigan and Woking.

The EE 4G network currently covers 45% of the UK population, and is forecast to increase to more than 55% by summer, as the network grows to cover more than 65 towns and cities as well as much of the suburban and rural areas that surround them. At the end of January, nine new 4G towns were switched on, and this week 4G coverage from EE, the UK's largest mobile operator, landed in Newbury – the 28th live 4G town.

For more information, please visit www.ee.co.uk.

- ENDS -

Notes to Editors

4GEE is available in 28 UK towns and cities today – Amersham, Belfast, Birmingham, Bolton, Bristol, Cardiff, Chelmsford, Derby, Edinburgh, Glasgow, Hemel Hempstead, Hull, Leeds, Liverpool, London, Maidenhead, Manchester, Liverpool, Newbury, Newcastle, Nottingham, Sheffield, Southampton, Southend-on-Sea, Stockport, Sunderland, Sutton Coldfield and Wolverhampton. EE is aiming for 98% of the UK population to be covered by the end of 2014.
via:
Android Authority
Recommended Stories