EA's Battlefield and Need for Speed game engine coming to iOS and Android
10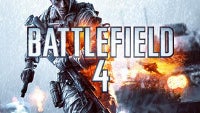 EA's
"Frostbite"
engine is the graphical wonder behind the Battlefield and Need for Speed series we know so well from PC, Xbox and Playstation, and now EA has officially confirmed plans to bring this graphical oomph as Frostbite Go on Apple's iOS and Google's Android.
The new mobile engine will be called
"Frostbite Go."
EA's recent job openings hinted at work being done on it, but nothing was official until now. At the beginning of the year, EA was also hiring in positions that indicate Frostbite could come to Mac OS X as well.
"One of our most exciting current projects is called Frostbite Go, a mobile division empowering EA game developers with Frostbite's proven excellent workflows and features to bring true Frostbite experiences to all major mobile platforms.

Runtime in Frostbite supports a highly scalable model in order to appeal to the diverse array of platforms available on today's market. Efficiency in both our runtime memory and runtime performance are both key factors to enabling code and data systems to deploy content to diverse targets from XBOX360 and PlayStation 4 to iOS and Android."
Right now, EA is hard at work on Battlefield 4, the first game to come with an all-new Frostbite 3 engine.
source:
9to5Mac