EA running 4th of July / Canada Day Sale on BlackBerry games
2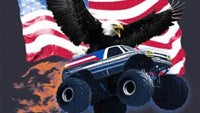 After you're done blowing off your finger in the celebrationof independence, you can use your nubs to get some great deals in theBlackBerry App World courtesy of EA Games.
This week, in celebration of the 4th of July andCanada Day, EA is knocking up to 50% off its most popular PlayBook titles.Obviously, the promotion graphics you'll see will be dependent on the regionyou're in, but the deals are the same.
Some of the highlights from the sale include: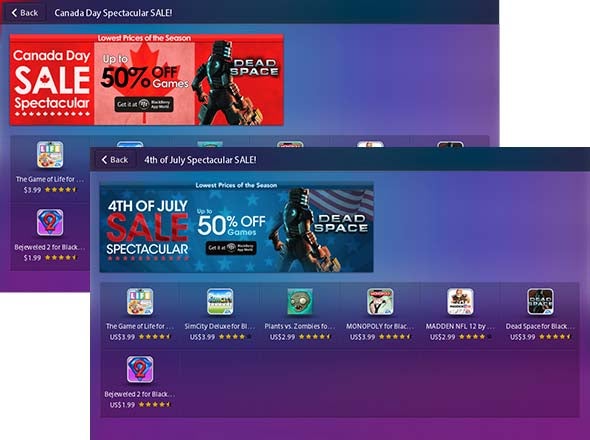 BlackBerry App World
Plants vs Zombies - $2.99
Dead Space - $3.99
Monopoly - $3.99
Madden NFL 12 - $2.99
SimCity Deluxe - $3.99
Bejeweled 2 - $1.99
You can check out Electronic Arts in the App World to seeall the titles available.
source: BlackBerryOS