Dutch judge says Apple's patent on "slide to unlock" is probably invalid
99+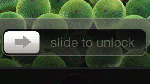 As we
reported
, the gallery application on the Samsung Galaxy S II, the Galaxy S and the Galaxy S Ace were found by a Dutch judge to
have infringed on a patent relating to the "bouncing" or "flicking" of pictures
. And while that was only one out of ten patent that Apple claimed Samsung had used without permission, the judge did issue a preliminary injunction against the sales of those three Samsung smartphones.
One of the patents that Apple claimed that Samsung had infringed upon was U.S. Patent No. 7,657,849
which related to the "slide to unlock" feature used on smartphones
. In fact, Apple has legal issues with HTC and Motorola relating to this patent. But Florian Mueller of
FOSS Patents
says that the European version of this patent has been found to be "obvious" and the same Dutch judge that rules against Samsung yesterday says that the "slide to unlock" patent in Europe is
probably not valid
.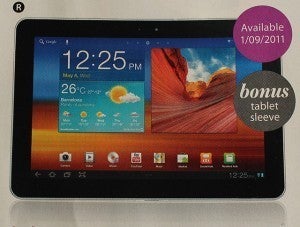 Australian retailer Myer still plans on launching the Samsung Galaxy Tab 10.1 on September 1st
Samsung showed the court a phone with a European Windows CE handset design,
the Neonode N1m
, which was manufactured before the December 23rd 2005 date of Apple's patent filing. According to Mueller, the Neonode N1m already had the "slide to unlock" feature before Apple had even asked for a patent on it. The judge was not convinced that Apple earned a patent on the feature even when it was pointed out that there was a difference between the two unlocking mechanisms. Apple's "slide to unlock"
features an image on the screen that moves along with the finger
, something that the Neonade N1m did not have. Samsung also brought along evidence of other phones that use sliders that move "
along a pre-defined path to a particular position in order to have the effect of an on/off switch (as in the slide-to-unlock case)
."
According to patent expert Mueller, both Apple and Samsung will have a chance in the near future to have to have this past week's rulings overturned in a main proceeding.
In other related news, today a court in Germany made a similar ruling to one in Australia, which
upholds a preliminary ban on sales of the Samsung Galaxy Tab 10.1 tablet
. A ruling is set to be made on September 9th. Even though the court ruled against Samsung in Australia, photos show that Australian retailer Myer still plans on launching the tablet in that country on September 1st, priced at $579 USD.
source:
AppleInsider
,
UnwiredView