Dropbox for Android adds streaming video for ICS
5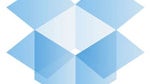 We know that you 93% that don't have Android 4.0 Ice Cream Sandwich yet are still looking for more reasons why you should want the update, well now Dropbox has a pretty cool option that will make you want ICS even more: video streaming.
The video streaming option is pretty easy to access as well, just go to a video that you have in your Dropbox and select it to start streaming rather than downloading the video. The codec support is pretty nice as well, including MP4 and M4V, which aren't anything out of the ordinary, but it also supports MKV files, which is not a codec that's normally supported in Android unless you have the right video app. This would be a pretty nice feature to have if you've got that extra 48GB of space that comes with the Samsung Galaxy S III (sorry Verizon and AT&T users.)
The update also adds support for the Korean language. If you don't yet have Dropbox, it's available for free in the
Google Play Store
.