Dragon Mobile Assistant updated to support Android 2.3+
3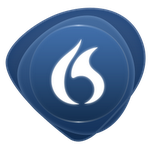 This is the type of update we don't hear about too often, but it's pretty nice when it does happen. The Dragon Mobile Assistant has been updated to support Android
2.3
and higher. The app, made by Nuance, which aims to offer similar features to Siri (which is also powered by Nuance) has been on Android for a while, but had only supported Android 4.0 and higher, so this update opens up a lot more devices to the app. The update also adds a few new features to let you opening 3rd-party applications, playing on-device music, and setting alarms with voice commands.
Dragon Mobile Assistant is something of an odd app for Android. It doesn't really take advantage of the deeper integration that Android allows, so it only gives the options for more basic commands. It is nice that it hooks into other apps more deeply, like IMDb, Yelp!, OpenTable, and others. But, there are better voice command systems on Android, so unless you find Nuance's speech recognition markedly better than Google or Vlingo, it may not be worth your time.
Still, it is nice that Nuance added support for older OS versions, because Android 2.3 Gingerbread does still make up about 50% of the Android ecosystem.