Do you use themes or custom launchers on your smartphone?
28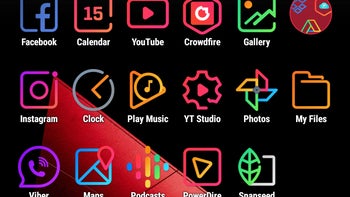 Nowadays, most popular manufacturers put a theme store on their upper-class handsets. And, for those who don't, there are always custom launchers that support 3rd party icon packs and some crazy customization options.
But then again, having too much choice is sometimes a burden, isn't it? "This theme looks better than the last one, but lacks this and that"; "This theme would've been perfect if only it had x", so on and so forth. Unless the stock UI skin is abysmal, we can see why many people choose to forgo the whole theme shenanigans overall.
Where do you stand? Do you pick a new theme on a regular basis, always on the search for the one that's "just right"? Or do you only swap it every once in a couple of blue moons? Or never?