Do Apple's contracts require a $50 million payment from partners who leak information?
16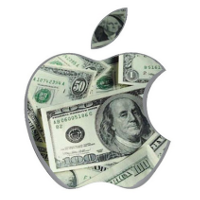 An interesting bit of information
came out of the surprise Chapter 11 bankruptcy filing of GT Advanced Technologies
. Not only did the filing prove that being partners with Apple isn't going to automatically make your company $1 billion, it also revealed that if you leak any information relating to your partnership with Apple, you better be prepared to pay for such an oversight.
GT has filed a petition with a New Hampshire court, seeking to have Apple's Non-Disclosure Agreement declared "
oppressive
" and "
burdensome
" so that the NDA can be ruled null and void. In short, GT is arguing about the $50 million penalty that Apple charges its partners who reveal product information to a third party.
Under the protection of the bankruptcy laws, GT can tell the court that it wants to be relieved of its obligations under the contract it signed with Apple. Not having to live up to the NDA makes it easier for GT to sell the sapphire crystal producing equipment to another company. And it will also allow GT to reveal exactly what Apple was going to do with the sapphire glass that was supposed to be the finished product made from the crystals.
The finishers had a hard time getting the yield up over 25%
, forcing Apple to turn to its own ion-hardened glass for the
Apple iPhone 6
and
Apple iPhone 6 Plus
. The sapphire glass that did make the cut was employed by Apple for the Apple Watch. But the real question is if every contract or NDA involving Apple and another company has a similar $50 million penalty clause. If so, it is easy to see why there are so many secrets surrounding the company.
One thing that is not secret is GT's court filing, which you can read below.
source:
Scribd
,
FT.com
(subscription req'd) via
Engadget
>