Disney starts banning selfie sticks throughout its theme parks
18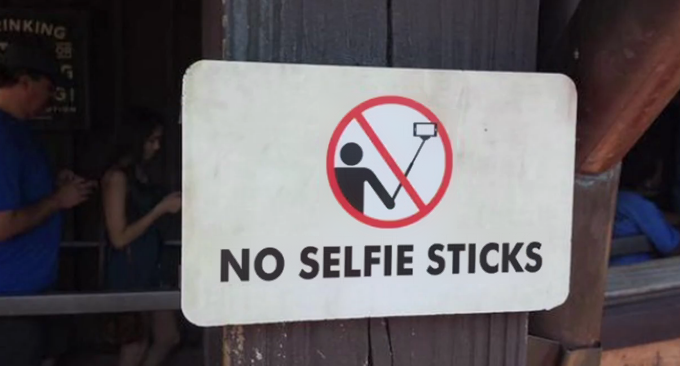 Love them or hate them, selfie sticks have quickly become smartphone accessories that many people are frequently carrying around. But using a selfie stick isn't always safe, that's why Disney is now starting to completely forbid these accessories on the premises of its theme parks.
According to The Orlando Sentinel, Disney announced that, starting June 30, it would ban selfie sticks at the Disney World Resort in Florida, as well as at its water parks, DisneyQuest, and at the Disneyland Resort in California. Starting July 1, selfie sticks will also be banned from Disney's theme parks in Paris and Hong Kong.
"Unfortunately, selfie sticks have become a growing safety concern for both our guests and cast," said Disney World spokeswoman Kim Prunty.
Previously, Disney had
banned selfie sticks only from rides and attractions
, but not form other park areas. After the new policy takes effect, those who want to visit Disney's parks carrying selfie sticks will have to leave them at the entrance.
Disney parks aren't the only places where selfie sticks present a safety issue, thus being banned. The accessories are also banned
at New York museums
, football stadiums in the UK, and likely other places that we currently don't know of.
source:
The Orlando Sentinel
via
The Verge