Did you know that the first Microsoft phones were a $1 billion fiasco?
80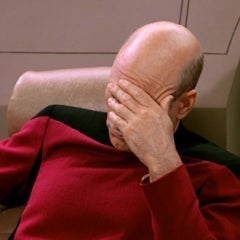 Four years ago, in May 2010, Microsoft launched its very first own-branded phones: the
KIN ONE
and
KIN TWO
. You probably remember them, right? Microsoft touted the two QWERTY-equipped handsets as "social phones" targeted at users between the ages of 15 and 30.
Manufactured by Sharp, the KIN ONE and KIN TWO were based on Windows CE, and had lots of common features, starting with a brand new home screen called KIN Loop - this was supposed to always keep you up to date with what happened on Facebook, Twitter, or MySpace. The handsets offered cloud storage (via KIN Studio), and access to Microsoft's Zune music service. "Social networking is built into the fabric of the phones," proudly stated Microsoft.
The Redmond giant partnered with Verizon to exclusively launch the KIN phones in the US, asking $50 for the KIN ONE, and $100 for the KIN TWO - both prices requiring a 2-yr contract and a data plan, despite the fact that the KINs weren't really smartphones. The whole project turned out to be a disaster. Rumors had it that only about 500 KIN phones were sold within a month from launch - although, according to other sources, there were about 8,000 KIN users registered at some point. In any case, sales were so low that Microsoft decided to
stop making KIN phones
after less than two months, while also cancelling their release in Europe, together with any other plans regarding new KIN devices.
It's been estimated that Microsoft invested about $1 billion in the KIN project, including $500 million paid in 2008 to acquire Danger, Inc. - the marker of the once popular T-Mobile Sidekick series.
Why
No apps, no games, no calendar, no navigation
where the KIN phones a fiasco? Microsoft tried to pass the blame (or part of it) to Verizon for poorly marketing the devices. But that was just a fraction of the problem. Believe it or not, the KINs did not offer access to any app store - or games, for that matter. They had no calendar, no navigation, no predictive text input, and did not allow the installation of instant messaging applications. On top of it all, pricing was inappropriate, as the two devices simply couldn't offer what others could.
Later in 2010, Microsoft removed social networking and data-centric features from the KIN handsets, re-launching them as simple feature phones, with lower prices and new names: KIN ONEm and KIN TWOm. But Verizon didn't sell too many of these, either.
Also later in 2010,
Steve Ballmer
, then Microsoft's CEO, declared that KIN "just defocused activity from Windows Phone." Ultimately, the KIN team, with most of the employees that had moved to Microsoft from Danger, was incorporated into the Windows Phone division.