Deutsche Bank analysts report Apple will bundle a Lighting to 3.5mm jack converter with the iPhone 7
19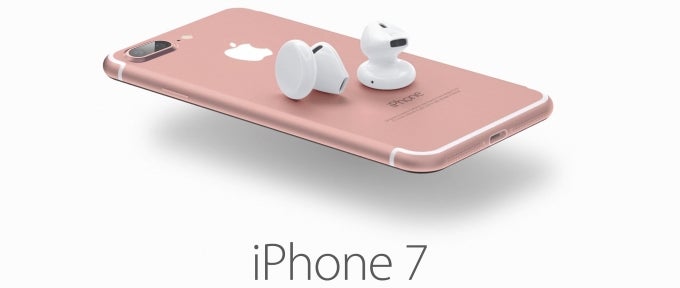 German analysts believe you won't get to see these EarPods when you un-box the new iPhone 7
Analysts from Deutsche Bank have stepped up with some bold, supposedly well-informed predictions about the upcoming iPhone 7 and iPhone 7 Plus. First off, they believe that Apple will throw in a Lighting port to 3.5mm audio jack converter in their boxes, instead of Lighting-connected or wireless EarPods. This isn't the first time this rumor has surfaced, and in this case, analysts cite personal supply chain connections as the basis for their prediction. The proposition also sounds logical, as the alternative of selling this converter separately isn't exactly a great tactic and could potentially incur heavy criticism and customer backlash.
Moreover, the Deutsche Bank analysts place a sure bet on the iPhone 7 Plus featuring a dual-camera setup with enhanced zoom capabilities. While the handset's double camera vision has been consistently suggested by leaks, the part about magnification improvements is yet to be proven by leaked evidence. So whether it's enhanced imaging, a novel zoom solution, or both things in the cards, it remains unclear.
For the regular iPhone 7, the analysts report an improved camera (evident by the larger lens present on leaked photos), in addition to optical image stabilization. The sixth-generation 4.7-inch iPhone has been relying on software algorithms for this duty, so switching to a physical OIS system will be unusual – though not unexpected.
The German team also reports changes that we've previously seen and heard, such as stereo speakers, complete waterproofing, and a touch-based Home button. They also argue that these upgrades will get fewer people buying new iPhones this year, which Apple could aleviate by careful stock management. But given how successful the Samsung Galaxy S7 was – a subtle reiteration of the Galaxy S6 before it, largely done in the same manner Apple's dealing with the iPhone 7 duo – we can still see the upcoming handset as a strong seller.
ALSO READ