Demand for smartphones and tablets will cause the display market to grow to $71.5 billion in 2016
6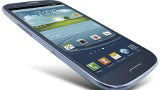 According to research firm DisplaySearch, the flat panel display (FPD) market is going to grow to $71.5 billion in 2016, thanks to increasing demand for smartphones, tablets and other personal computers with touchscreens. Hiroshi Hayase from DisplaySearch said that screen makers are starting to recognize this new lucrative market, causing them to introduce new innovations and create a highly-competitive landscape - a recipe for a thriving business ecosystem.
Right now, Samsung Display is the leader in the market of small and medium displays, largely thanks to the amazing success of its Galaxy S smartphones, which make use of the company's AMOLED screen technology. Following Samsung Display are Japan Display, Sharp and LG Display, all of which concentrate on producing LCD screens, which is the most widely used screen technology in phones and tablets.
The competitive landscape has caused manufacturers to come up with new and improved technologies like the high-resolution AMOLED and IPS LCD panels that we're enjoying today. What's really amazing is that only a few years back, such screen quality was simply unthinkable, as displays were much less impressive across a variety of aspects like contrast, color reproduction, viewing angles and resolution. Now that today's touch displays in mobile devices are way better, we're very close to calling them perfect. Could screen makers prove us wrong and continue to come up with even better inventions in the future?
via:
Digitimes