Death-grip plagues all cellphones, cases do not help much either
9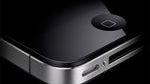 Apple's iPhone 4 became notorious for its poor reception issues, which were immediately linked to the antenna of the device. Popularly known as
the death-grip
phenomenon, the smartphone would suffer a dramatic loss in signal when being held in a specific way, something we have already
thoroughly explained
. The case sparked a study, conducted by the
University of Bristol
, which investigates the issue only to conclude that the iPhone 4 is not the only device being affected by the death-grip.
The claim is in unison with Apple's statement that poor reception may be experienced on all smartphones if mishandled, not only on the iPhone 4. Experimenting with numerous devices led the researches to believe that all antennas are greatly affected when being obstructed by the user's hand or by a material with similar conductive properties. When physical contact is present, the user's fingers act as a conductor and render the antenna out of tune with the internal circuitry of the cellphone resulting in "a 100-fold reduction in sensitivity of the device."
Further research showed that adding an insulating medium, such as a case, for example, didn't necessarily bring the signal to its appropriate levels. The only reasonable solution to the problem lies in the hands of manufacturers. Luckily for them, they seem to have control over how likely it may be for signal to be reduced by properly positioning the antennas on their devices.
source:
Bristol University
via
Electronista