Deal: Save 30% on Apple's Beats Solo3 wireless headphones at Walmart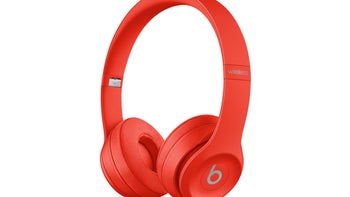 Are you looking for the perfect headphones? Because if you do, you'll probably fail miserably in your quest. However, if you're looking for a pair of headphones that would suit your needs, there's plenty of candidates out there, you just have to know where to look.
Either it's Bose, Sony, Sennheiser, Beats, Audio Technica or any other major audio brand, there's certainly plenty of options to choose from. Even fans of a single brand have a couple of choices at their disposal, so it's impossible to find something that matches your budget.
Worst case scenario, you can wait for a sale to get your favorite headphones, as many retailers offer decent discounts more often than not. If you're an Apple fan, the Beats-branded headphones are probably an obvious choice.
The
Beats Solo3
offer great bang for the buck if you're looking for a pair of wireless on-ear headphones. Not to mention that you can get them much cheaper right now. Walmart is running a promotion on the Beats Solo3, so if you hurry you can get them for just $210, 90 off the MSRP.
They come in a multitude of color options including black, red, white, silver, rose gold, and other glossy variations. It's also worth mentioning these headphones offer up to 40 hours of battery life, which is quite amazing.
Recommended Stories