Deal: Residents in the UK can now score Amazon Prime for just £59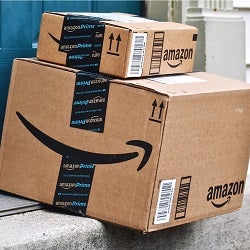 I've been a subscriber to Amazon Prime for years at this point, and it is easily one of my favorite subscription services that currently exists. Between free 2-day shipping, Prime Instant Video, Amazon Music, Amazon Drive, and so much more, the service is more than worth it's asking price of $99 in the US and £79 in the UK. If you happen to live in the latter of those two countries and still haven't subscribed to the service though, now might be a better time than ever to do so.
In honor of the launch of Amazon's latest original series,
The Grand Tour
, the company is offering residents in the UK a discount on an Amazon Prime subscription. Rather than having to pay the regular price of £79 for a year of Prime, new subscribers in the UK will be able to get their first year of Prime for just £59. The offer goes up
on November 18
, and it is worth noting that after the first year, the price will then go back up to the regular cost of £79.
As for
The Grand Tour
, the show will debut in both the UK and the US
on November 18
and features the original crew from
Top Gear.
It certainly does sound like it could make for a great program, and if you've yet to hop on the Amazon Prime bandwagon in the United Kingdom, you now have no excuse not to do so.