Dead Trigger 2 now available on iOS and Android
12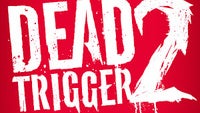 We've been waiting patiently for several months and now it has been officially released. Right on cue, Dead Trigger 2 is already available on Android and iOS for all fans of the first-person shooter genre. What have the guys at Madfinger Games prepared for us this time? Well, as in the first installment of the game, the player has to survive by any means necessary and fend off the oncoming waves of flesh-hungry zombies. This time, however, you won't be alone in this endeavor. That's because Dead Trigger 2 is focused on multi-player gaming where the story develops in real time for all participants. And the effort of every player counts.
Of course, the mandatory improvements in the graphics department are indeed present. In Dead Trigger 2 you'll see real time water reflections, dynamic vegetation, and enhanced ragdoll physics. The levels have been made bigger as well, giving the player more freedom to explore and more places to hide. Additional visual effects are enabled for anyone running the game on a Tegra 4 powered smartphone or tablet.
The range of enemies you'll be fighting against in Dead Trigger 2 has been expanded with the addition of the Kamikaze, Vomitron, and hard-to-kill bosses, such as the one you'll see in the image below. And to prepare yourself to face them, you'll have to visit the newly-added NPC characters, who will help you unlock new weapons and gadgets. These include the Gunsmith, Medic, Scientist, Smuggler and Engineer.
Dead Trigger 2 is free to download and play, relying on in-game purchases to generate revenue. Go grab the game from the links provided below and let us know what you think about it!