CyanogenMod 7 nightlies now available for Samsung Galaxy S II
5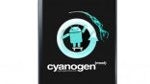 A few days ago Cyanogen developer Atin M released a video showing
CyanogenMod 7 running on a Galaxy S II
, saying that nightly builds would be on the way soon for Samsung's new Android phone. Now, the nightlies are finally available for download either through the Cyanogen website, or the ROM Manager app. Once again, the announcement came via Google+, but this time it was another member of Cyanogen's teamhacksung Daniel Hillenbrand (AKA codeworkx) letting us know the good news.
Of course, in order to install the CyanogenMod ROM, you'll need to root your device, but once you have, you can either manually flash the ROM or have ROM Manager do all the heavy lifting for you. It should be noted that while this is listed as CyanogenMod 7 (which is usually based on Android 2.3.3 whereas CyanogenMod 7.1 is based on 2.3.4), this ROM for the SGS2 is in fact based on the latest Android version 2.3.4.
As always, keep in mind that nightlies are very early releases that are likely to have bugs. And, while there are a number of benefits to rooting, there are a few downsides, most notably that
rooted devices can't watch rented movies
through the Android Market. Hit the XDA link for instructions if you need them.