CyanogenMod 10.2 gets a stable release, focus now shifts to CM 11
17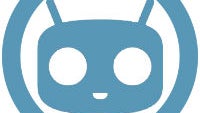 The CyanogenMod team has been hard at work and the stable release for CyanogenMod 10.2 (based on Android 4.3) is finally ready for quite a few devices. The team has already released the stable ROM of CyanogenMod 10.2 to about 15 devices and over 30 models of smartphones and tablets, and this means the bulk of the workload will now shift to building CyanogenMod 11 (based on Android 4.4).
The team will of course continue with necessary hot-fixes and security patches for the CM 10.2 ROMs, but it has admitted that development is done for the software. The stable ROM has been released for a number of the most popular Android devices, including the Nexus 7, Galaxy Nexus, HTC One, Samsung Galaxy S II, and Galaxy S 3. There are still a few more devices that received the Release Candidate, which will get the stable release like the Nexus 10 and Samsung Galaxy S4.
Now, the team will shift its focus to working on CyanogenMod 11, which has already been released as in
alpha form
for a couple devices. This means that the development on the software should speed up considerably, and get you all the KitKat that you deserve.