Court rules that Samsung stole trade secrets from TSMC
99+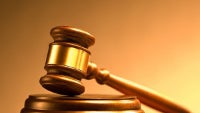 The top court in Taiwan has ruled that Samsung stole trade secrets from TSMC. At the heart of the allegations and suit is Liang Mong-song, a former senior director of R&D at TSMC. In July 2011, Liang joined Samsung's LSI division and is alleged to have revealed TSMC trade secrets to his new employer. According to Taiwan's
CommonWealth
magazine, Liang was a big reason why Samsung was able to beat TSMC in the race to produce chips using the 14nm/16nm process.
The Taiwan Supreme Court saw evidence that over time, as the two chip makers progressed from using the 65nm process to the current 14nm/16nm FinFET process (used on the Apple A9 chipset), Samsung and TSMC are turning out chips that are extremely alike. The Court's ruling on Monday upheld a lower court ruling that prohibits Liang from working at Samsung until December 31st, 2015.
"The 16nm and 14nm FinFET products that both companies will mass produce this year were even more alike. It could be hard to tell (if the product) came from Samsung or TSMC if only structural analysis is used."-CommonWealth magazine
Earlier this month, we told you that
Apple had asked both Samsung and TSMC for a price cut on the Apple A9 chipset
. Samsung reportedly agreed, giving its rival back-end services for practically free. TSMC has not gone along with Apple's wishes, and could lose some of the orders from Apple for A9 chips.
source:
DigiTimes