Judge agrees with driver and rules that a hash brown is not a smartphone
17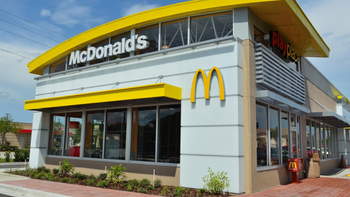 Back in November, we told you about a man named Jason Stiber from Westport, Connecticut who was pulled over last year for "distracted driving." The cop that wrote Stiber the $300 ticket didn't buy the driver's story, which admittedly sounds like it was cooked up. Stiber told the cop that
what appeared to be a smartphone in his hand was actually a hash brown from McDonald's
that he was eating. He said that he had no reason to put his phone up to his mouth since he uses Bluetooth in the car. In addition, the driver even showed the officer his phone, which revealed that he had neither made nor received a call during the time that he was supposedly driving distracted.
According to the Washington Post, Stiber and his attorney, who jokingly called it the case of the century, went the extra mile to prove that a McDonald's hash brown is not a smartphone. Stiber used the Freedom of Information Act (FOI) to discover that the officer who pulled him offer, Westport Police Cpl. Shawn Wong Won was working on the 15th hour of a 16-hour shift (or tour as they used to say on
NYPD Blue
). This implied that the officer was too tired to tell the difference between breakfast and a handset.
"I definitely haven't eaten as many (hash browns) as I have previously, but I still go to McDonald's for other things. It's been a long ordeal, but I'd rather avoid trouble in the future."-Jason Stiber, defendant
The officer testified that Stiber's lip movements were consistent with talking. The defendant's attorney, John Thygerson, pointed out that his client's lip movement proved that he was chewing a hash brown. The judge agreed with the defense and found that the state had presented no evidence that Stiber was on his phone while driving. While Stiber was acquitted, it did come at an expense both financially and personally. He probably spent more on attorney fees than the cost of paying the fine and ended up missing four days of work. But he said that he fought the ticket so that others charged wrongly with the same infraction won't have to go through the same experience he did.