Could the BlackBerry Javelin hit T-Mobile before the end of 2008?
8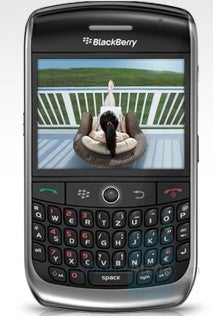 Though the common consensus is that the BlackBerry Curve 8900 (a.k.a. "Javelin") will be making its debut stateside in the first quarter of 2009, the long-awaited device could be closer than we think. A T-Mobile tipster has told us that the current Curve is no longer on the employee phone website. Though this may very well be common procedure, our source went on to tell us that T-Mobile promotes employees having the latest devices available, and a complete removal from the website (without "out of stock" written beside of it) usually means that a new launch is imminent.
With the recent report of the device passing through the FCC, the idea of it being released on or before Black Friday may be a reality. It is important to keep in mind, however, that several factors could be playing a role in the Curve not appearing on the employee phone website. We will keep you updated as new information comes in.