Conversation starter: Why do you think Microsoft failed with mobile?
70
This article may contain personal views and opinion from the author.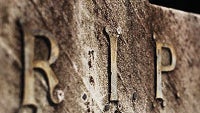 As many of our regulars—and perhaps even the irregulars—will know by now,
Microsoft's smartphone division was pretty much pronounced dead yesterday
. And I only say "pretty much" because there's a valiant effort from fans of the software giant to lead others to believe that what we're witnessing isn't an end of the road so much as yet another
wipe-the-slate-clean
initiative from Microsoft. An initiative that will, somehow, some day, yield superior products that will finally truly challenge the status quo (cue in the Surface Phone rumors).
I know this because as I prepare myself mentally for a ton of digging and analyzing in a bid to deliver an in-depth editorial on the rise and fall of Microsoft's mobile OS, I've been spending a lot of time going through thousands of responses to the above news from across all the corners of the web. And my read of the situation is that even the Windows-faithful have a number of explanations as to why we now find ourselves in a seemingly cemented, two-player industry as far as mobile platforms go.
And now, I'd like
you
to join the conversation. Take a step back, think about this whole ordeal, and let everybody know your thoughts on the matter. Why did Microsoft fail with mobile? Was it the oft-cited "app gap"? Insufficient advertising? Perhaps it was a question of software and hardware design? Did Microsoft lack the strategic partnerships required to raise above other, still operational, but hardly mainstream OSes such as Sailfish? Or was the cause something else entirely or perhaps all of the above combined, and more?