Consumer reports says Sprint is by far the worst mobile carrier, Ting is by far the best
36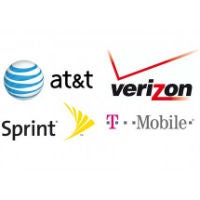 Never underestimate the power of good customer service and great deals. At least, that's apparently what Consumer Reports has found in its latest survey of the wireless carrier ecosystem. Consumer Reports surveyed over 60,000 users and found that the big four were not the carriers with the highest customer satisfaction; and, even more surprising, where Sprint came in dead last; Ting, which is a Sprint MVNO and uses the same network, was by far the highest rated wireless carrier in the US.
Ting received satisfaction scores in the 90s, and was very highly rated for both value and data service reliability. This appears to prove the power of perception, because Ting uses the Sprint network; and, Sprint received the worst overall satisfaction scores of any US carrier in the survey. Verizon, AT&T, and T-Mobile were all about on par thanks to a drop in scores for Verizon and a bump up for T-Mobile. Although, the scores evened out, each of those three major carriers excelled in their own way. Verizon had great overall scores for voice, text, web, and 4G reliability; AT&T was the best in 4G reliability; and, T-Mobile had the best scores of the bunch for value and being able to resolve issues quickly.
Along with Ting, Consumer Cellular and Republic Wireless were the other top-rated carriers, and it's not hard to see the similarities between the three. Ting is a Sprint MVNO, Consumer Cellular is an AT&T MVNO, and Republic Wireless is mainly VoIP on Wi-Fi but falls back to Sprint's network. The three are breaking the traditional carrier mold and offering interesting packages at great value. T-Mobile might call itself the "Uncarrier", but these are the real companies making waves.