Consumer Reports changes its tone on the "hot" new iPad, it now tops its tablets list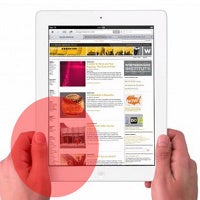 Just a couple of days ago Consumer Reports posted a lengthy article about how the new iPad gets literally too
hot
when put under the stress of a graphically intensive game. Now, CR changes its mind and says the heat is not a big issue as the iPad topped its tablet list.
The latest report of the magazine recommends the third-generation iPad pointing out its brilliant display, good camera and blazing fast 4G LTE. Consumer Reports pointed out that battery life is also very impressive.
And when it came down to the overheating issue, the non-profit organization explained:
"[W]e also carried out further tests that confirmed the new iPad is warmer in its hottest spots than the iPad 2. But we didn't find those temperatures to be cause for concern. In addition, further tests of observations we made that the new iPad was not recharging when playing a demanding, intense video game, showed that the problem was limited to times when the device was playing a demanding game with the screen fully bright."
The final review is full of praise for the third iPad. CR says the tablet
"establishes a new benchmark of excellence"
in their testing and is
"the best we've seen."
Now, there's still one tiny problem, though - the display is so good it makes unoptimized content look bad. Not really much of a flaw, is it? Check out the full report at the source below.