CompareMyMobile: The iPhone 5 became the most traded-in device towards a new iPhone 6, topping the Samsung Galaxy S3
9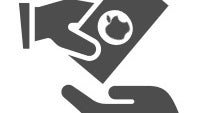 Gadget recycling comparison site CompareMyMobile has published a report detailing how the iPhone 6 and iPhone 6 Plus launch excitement impacted smartphone trade-ins. There are some interesting insights and key takeaways to dig into inside the data, which has been collected throughout September 2014 - before, during, and after the iPhone 6 launch.
Apple is still a marketing powerhouse
CompareMyMobile says that
51.48%
- more than half of the customers trading in their old devices on the website said they planned to upgrade to the iPhone 6 or iPhone 6 Plus, and so they did.
88.17%
of these people traded in an older iPhone model, with the rest handing in a Samsung (
7.35%
), HTC (
3.19%
), or Other brand (
1.28%
) smartphone.
This speaks of extremely high customer loyalty the majority of customers swapped an iPhone for an iPhone and nothing else. To get some perspective, only
18.75%
percent of Galaxy S5 upgraders traded in an older Samsung handset. Instead,
37.48%
of Galaxy S5 upgraders traded in an older iPhone.
The iPhone 6 Plus gets no love
Apparently,
85.94%
of those upgrading to an iPhone 6 went for the smaller 4.7-inch screen variant, leaving only
14.06%
going for the 5.5-inch screen iPhone 6 Plus. The reasons for this can be freely debated. We can only assume that once someone has gotten used to comfortably getting around an iPhone one-handed, they'd like it to stay that way. Perhaps we should run a little survey of our own. What's your take on this particular phenomenon? Is it the size? Is it #bendgate? Leave your thoughts in the comments below.
Apple is cashing in on iPhone 5 upgrades big-time
The most traded-in device is the iPhone 5, with
56.23%
of upgraders trading theirs for a new iPhone 6. Additionally, the iPhone 5 made for
20.64%
of all trade-ins on the website, enjoying a
34.81%
spike in trade-ins on launch day. Whew! Meanwhile,
20.45%
have decided not to hold onto their iPhone 5s any longer, and only
4.79%
have traded in their semi-ancient iPhone 4s. Also in the lowest percentages are the ancient iPhone 4 (
2.24%
), the plasticky iPhone 5c (
2.24%
), the beloved HTC One (M8) (
1.91%
) and the resilient Samsung Galaxy S4 (
1.59%
). If Apple designed the iPhone 6 with the goal of making you give up your iPhone 5 the instant you see it, it succeeded with aplomb!
Wrap-up: a heated launch
As a whole, it was a heated launch for sure! In the words of CompareMyMobile co-founder Ashley Turner, Samsung lost its dominating position in the smartphone trade-in market as loyal Apple fans stormed the site in a bid to get the most cash from their old device towards a new iPhone 6. The 16GB iPhone 5 took the top spot in most traded-in devices from the Samsung Galaxy S3. Following the iPhone 6 reveal, consumers rushed to check how much they can get for trading in their devices, and iPhone valuations jumped by a whopping
180.92%
. Recyclers had to reduce the prices they offered for different iPhone models by almost
19%
as to not become overwhelmed by the sheer number of traded-in units.
source:
CompareMyMobile
(thanks!)