Chinese company starts making high-resolution face unlock modules
2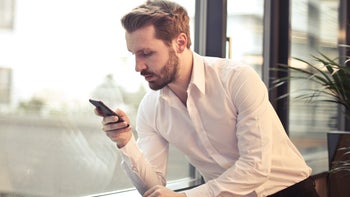 Q Technology, a company that is developing structured-light 3D scanning modules for smartphones, states that it achieved а breakthrough in development and is now starting production of 1 million modules, ordered by a Chinese phone maker. While this information isn't exactly thrilling, it's worth looking at what structured-light 3D scanning is and what it will be used for.
Its use won't surprise you, 3D scanning in the smartphone industry usually means face unlocking. So how does this differ from Apple's Face ID or other similar technologies.
Structured-light 3D scanning is not a new thing, there are even do-it-yourself guides online on how to make a scanner that uses this principle.
As other scanners, this technology requires two main parts to work: hardware to collect the data and software to make sense of it. There are many variants of structured-light scanners, but the basic components are these:
Light source
One or more cameras
Software
The light source projects one or multiple patterns in quick succession onto the object while the cameras record. These patterns can be as simple as parallel or crossing lines. The software knows how the projected patterns look on a flat surface and uses the recordings of the distorted patterns to construct a 3D surface that would match the distortion.
The way Apple's FaceID works is by projecting thousands of tiny infrared dots at your face, calculating their position in space and creating a mesh model by connecting neighboring dots. This model is compared to the one created when setting up the function and if the match is close enough it unlocks the device.
The benefits of structured-light scanning are that the resulting 3D model is a lot more accurate. The software doesn't just connect dots, it computes curvatures of surfaces and creates very realistic models, as you can see in this example from
gomeasure3D.com
:
This was done by a hand-held scanner much larger than a smartphone, but we're guessing that the breakthrough Q Technology has achieved means that the process works with sufficient speed and accuracy on smartphone-grade hardware.
The company also said it achieved major improvements in its in-display fingerprint scanners and has received a 7 million units order for the latest iteration by another Chinese smartphone manufacturer.
It's too early to tell how these new implementations will compare to what we already have, but if the information is true, we might be able to find out soon enough.
via:
DigiTimes