China's Communist Party members now have one tablet to rule them all
12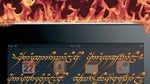 China's Communist Party members are now carrying custom Android tablets that contain an app for anything and everything they could possible need or want. This tablet is called the RedPad Number One.
In addition to common business orientated tasks we are all familiar with on any Android platform, The RedPad Number One enables carriers to perform more communist centric tasks such as verifying identification cards and reading state-run newspapers and blogs. The most shocking feature of the RedPad Number one is the price. Clocking in at 9,999 yuan, which is a little under $1600 in the states, many are pointing out the fact that this device is twice as much as the most expensive iPad 2, which raises the question, "Who is paying for this?"
When RedPad Number One spokesperson Liu Xianri was asked whether public funds were being used to purchase the tablets, Liu only responded by saying, "
We are looking to compete against the foreign brands.
" Lui went on to justify the price by saying the number of pre-installed apps targeted for bureaucrats and state-owned company managers cause the device to be so expensive.
The public doesn't seem to be buying it. An online survey conducted by 91wenwen.net shows that most people feel the main purpose of the RedPad Number One is to be a symbol of privilege.
One blogger quipped, "
After reading all the articles about this, I am impressed. What an honor it is for you, the taxpayer, that you place a 9,999 yuan into the hands of the leaders!
"
source:
91wenwen.net
&
Reuters