Check out this Japanese ad for the Samsung Galaxy Note Edge
14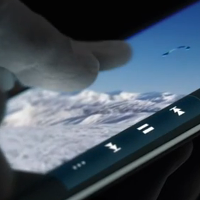 The
Samsung Galaxy Note Edge
is for now, a niche device. While Samsung calls it a "limited-edition," only 1 million units will ship this year, according to Hyundai Securities. The Galaxy Note Edge features a screen that curves toward the edge of the phone, providing a thin strip of glass that can be used for notifications, virtual controls, and other features.
While earlier talk had Korea first on the list to launch the device, as it turns out, it is Japan that will be first to get it. In fact, pre-orders are being accepted in the country right now, through carriers KDDI and NTT DoCoMo. The phone is expected to launch before this month is over.
The Samsung Galaxy Note Edge is currently being advertised on Japanese television. Embedded below is a 30 second ad for the handset. You don't have to speak Japanese to see that there are a lot of possibilities for that extra bit of glass on the phone.
Thanks for the tip!
source:
SamsungMobileJapan