Check out luxury brand Gresso trying (in vain) to destroy its new titanium iPhone case
8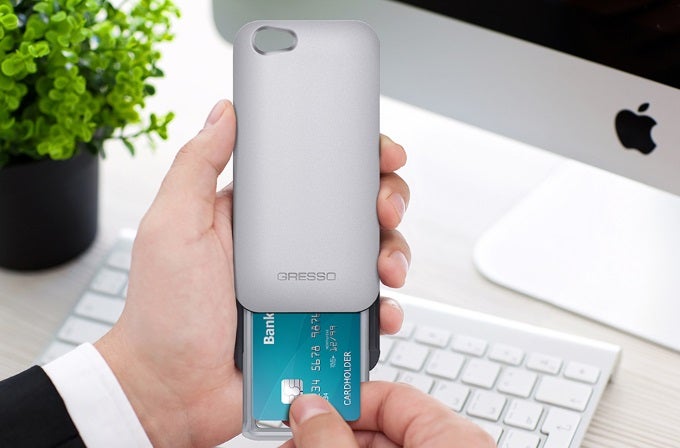 You may know Gresso for its
premium line of Regal smartphones
and accessories that stand out with an elegant presence and quality craftsmanship among the downright tacky offerings on the luxury smartphone market. Being both very popular and attractive, the iPhone is a particular favorite of the Swiss brand, inspiring its craftsmen into restyling Apple's flagship into a limited edition 18K gold and titanium piece of work, as well as producing
a titanium case with a cool magnetic lock system
that you definitely won't bump into elsewhere!
Gresso is at it again, launching what it calls "the most durable" aluminum case for the iPhone 6 and 6s. It is made of aircraft-grade aluminum with an added TPU inner shell to protect the smartphone from the front without breaking its appearance. To show the world that it really means what it says, the brand put its new Gresso Slider case through what we can only refer to as "the mother of all stress tests".
The fun started by introducing a rifle blast to the case — not just any ol' gun, mind you, but the Edgun Matador R3M .22 Caliber, an air rifle that packs quite the punch, enough to damage an unprotected iPhone badly. Thankfully, the case successfully stopped the round. Next, Gresso climbed into a 5300lb Range Rover and "incidentally" drove over the iPhone in its Slider case. No damage was done, other than the accessory receiving a temporary grapple 'tattoo' on its back. The destruction derby concluded with a drop from 7ft height.
It isn't all about the case's sheer durability, though. It's called Slider for a reason, and that is a smart automatic mechanism for housing plastic cards. By sliding forward the back panel, the card slot automatically comes out, and that makes for an impressive sight on its own! Simply sliding the back panel to its original position returns the card inside the case, and a secure lock mechanism clicks and keeps things together.
The Gresso Slider case has been funded already, and shipping to early backers is about to start in December. The regular retail price for one will be $120, which is an unusually affordable price tag for Gresso. It likely has to do with the absence of gold plating and jewelry, which contributes to a clean all-around look (a genuine homage to Jony Ive's style, we feel) and helps keep the price down. What's especially great about it is that anyone searching for a competently designed titanium case will be able to get one, and coming from a premium brand, at that!