Charge your phone while jumping rope
7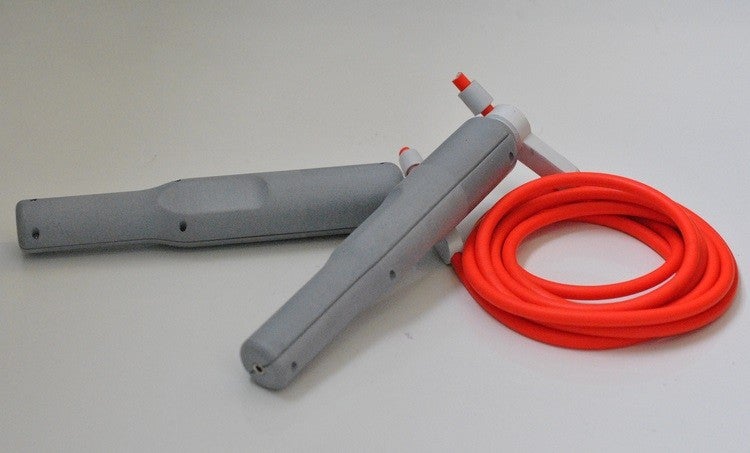 Despite what you may think, this is not some crowd sourced project hoping to become a new fad. It is actually geared to provide a means of power in remote areas and developing markets. Uncharted Play has developed a product called PULSE which is essentially a jump rope that can store energy from the kinetic action of, well jumping rope.
If the name Uncharted Play is familiar to you, you may remember them making some news when they developed an energy storing soccer (football) ball called SOCCKET. With PULSE, 3D-printed handles are designed to maximize energy production and store that power to be used for whatever, like charging a cell phone.
Such a scenario is a very relevant idea, especially in remote areas with no ready or reliable power. According to Uncharted Play, minutes of playtime on PULSE can provide hours of power, depending on the appliance that is using the juice.
If this type of thing is up your alley, better check it out soon. PULSE is entering a very limited beta, just 100 charging jump-ropes will be made for this run at a price of $129 each. With this run, Uncharted Play is focused on developing the idea further so that it can be made and affordably sold to its intended markets.
source:
Springwise
via
DVICE