Carriers "stockpiling" nano-SIMs in preparation for the iPhone 5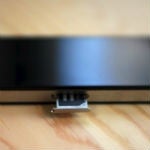 Not many things are known for certain about the iPhone 5. In fact, we don't even know for sure that it will be named the iPhone 5. Depending on how you interpret the Apple naming convention, it could very well be the iPhone 6. Or, Tim Cook may decide that abandon the naming conventions as he did with the "new iPad". Regardless, one of the few things we do know is that it will have a nano-SIM rather than the now-standard micro-SIM.
The micro-SIM was brought into popularity by the OG iPad in 2010, and it looks like Apple already wants to put those to bed with the nano-SIM. The
Financial Times
has reported that European carriers are even "stockpiling" nano-SIMs in preparation for the iPhone launch expected this fall. This seems to be confirmation that the next iPhone will have a nano-SIM, but that is somewhat odd since the European Telecommunications Standards Institute (ETSI) just
approved the official standard
for nano-SIM cards two weeks ago, and we have to assume that the next iPhone was designed more than two weeks ago. Apparently, Apple wasn't all that worried about
Motorola and RIM's nano-SIM design
being chosen.
The approved design of nano-SIMs was Apple's, and it makes the card 40% smaller than current micro-SIMs. Side-by-side, it doesn't look like that much of a difference, but considering how jam-packed full of technology smartphones are these days, manufacturers need any space they can get.