Carmageddon arriving on iOS, will be free for a day
7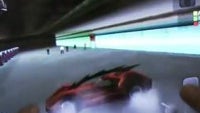 Carmageddon
is a revolutionary and weird car game that came with revolutionary graphics and physics for its time, but also got a lot of people angry and even the Pope himself condemned the title. Most of today's teens however aren't likely to have heard about Carmageddon, and there's something that can be done about it.
Recently, Stainless Games, the studio behind the game, started a Kickstarter campaign to bring a sequel to the racing game to iOS and even Mac.
Good news is that Carmageddon for iOS will be free on the very first day of launch, a great gift to gamers. Even better, though, you can give away one of your precious dollars, a sum that will buy you an email notification about the game's launch on the App Store, so you don't miss the sale. There's a trailer out as well, so make sure to check it out - looks nice doesn't it?