Capacitive eye tracking technology could be featured in Microsoft's HoloLens 2
6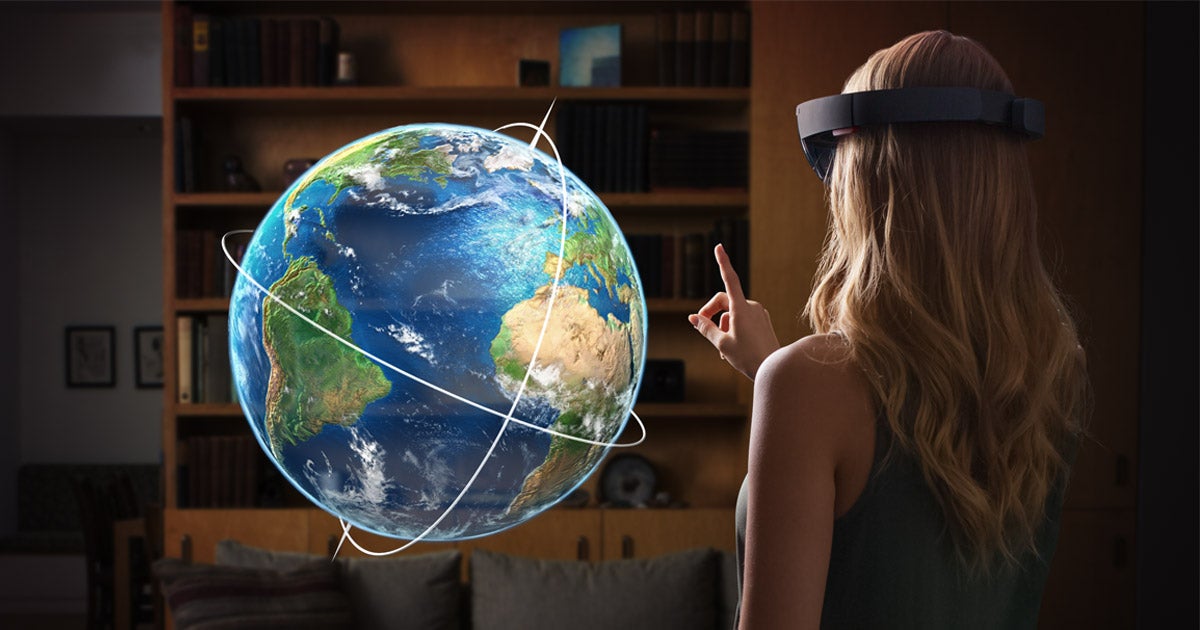 The HoloLens is an innovative device that is yet to have it's consumer debut, but this fact isn't stopping Microsoft, who is already looking for new ways to upgrade its creation. The software giant has recently filed a patent application under the title "CAPACITIVE SENSORS FOR DETERMINING EYE GAZE DIRECTION" and the technology described in said application aims to improve upon a control mechanism that is currently used in HoloLens called Gaze.
Instead of implementing cameras inside the headgear frame to track eye movement and positioning - an effective but very costly and energy inefficient approach that also adds bulk to any device, Gaze uses "the position and orientation of a user's head, not their eyes, to determine their gaze vector.". This method might be regarded as a bit too basic and inaccurate for such a high tech gadget, and it is no wonder that Microsoft is planning on addressing the issue in the future.
The approach featured in the patent is very straightforward, inconspicuous and most importantly – cheap. A cluster of transparent capacitive sensors will be placed on the lenses of the smartglasses in order to detect the location and distance to the bulge (or cornea) of one's eyes. This information will then be processed and used to determine the direction of one's gaze. Rapid eye movements will also be successfully tracked, as the technology is also described as very fast and with low latency.
As with all patents, it is not clear when or where exactly will users benefit from this invention, but considering the efficacy and supposed low costs of this method, it will not be a huge surprise if we see it featured on version 2.0 of the HoloLens.