Can you pick a name for the iPhone X successor? (results)
30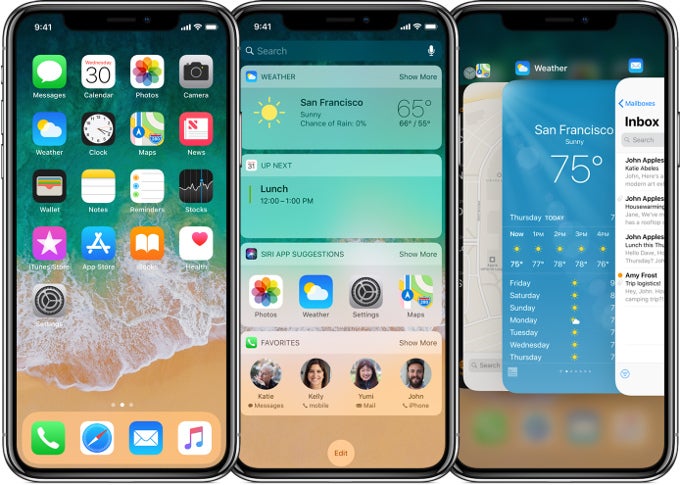 Can you pick a name for the iPhone X successor?
We asked you last week what do you think the iPhone X successor name will be, and 42% of our 1879 respondents went with the "something else" category, which, judging from the bulk of comments, likely denotes an "iPhone Xs" answer, as Apple has traditionally marked the mid-cycle upgrades with "s" in the title. There was no iPhone 7s, though, and the iPhone X line is anything but ordinary, so the next most popular pick was iPhone XI, followed by iPhone 11. The iPhone Y title comes in last, making the switch from Roman numerals to letter highly unlikely in your opinion.
Ever since it turned out that the "all-screen" OLED iPhone will indeed be called the
iPhone X
(ten),
just as rumored
, we couldn't help but wonder how will the naming scheme of Apple's new "bezel-less" iPhone line continue. Needless to say, since the X stands for ten, and Apple is using Roman numerals to denote the new portfolio, the most logical name for an eventual iPhone X successor is iPhone XI.
Still, Apple might decide to bring the current "surfboard" design iPhones like the
8
and
8 Plus
, into the bezel-less line fold by issuing two all-screen phones with different display diagonals next year, and those might be iPhone 9 and iPhone 11, since 10 is already done and dusted, Roman numeral or not. That would leave Apple with an iPhone 9/11 set, however, which is not the most palatable combo one could unveil in the month of September. Even more far-fetched would be if Apple switches to letters, instead of numbers for future iPhones, and the next bezel-less wonder gets called iPhone Y.