C Spire to offer the Samsung Galaxy S4 from July 8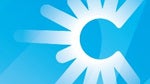 Well, you know what they say: better late than never. In this case, C Spire will be offering the Samsung Galaxy S4 kind of late, or to be exact, two and a half months late. Pricing is not available yet, regardless of that, it is expected to be around $199 on-contract for the 16GB version. C Spire has already uploaded 11 videos to their YouTube page (check out the source link), providing their customers with useful tips on what the new features and gimmicks of the Samsung Galaxy S4 are.
Be on the look-out for the Samsung Galaxy S4 this Monday, July 8, if you are a C Spire subscriber. Or else, if you prefer HTC, you might as well wait for the One, which is launching soon on the C Spire network.
source:
Android Central
,
C Spire