Bump Pay brings in-person PayPal transactions to iOS
5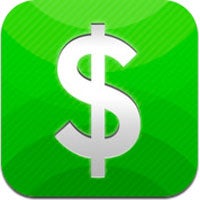 Bump, makers of the popular contact-sharing app, has released a new app called Bump Pay that looks to modernize the IOU game.
Unlike its big brother, Bump Pay is iOS only at this time. The app, which is being released from Bump's experimental division called Bump Labs, uses the same technology as traditional Bump, which enables the app to use a phone's sensors to "feel" a bump. It sends that information to the cloud that has a smart matching algorithm that pairs up phones that felt the same bump.
Once that occurs, Bump Pay uses existing PayPal accounts to facilitate the transaction. Bump Pay requires no setup and is absolutely free. As long as your PayPal account is pulling from a checking account, there are no fees associated with the transaction.
While Bump Pay only works in-person unlike some other mobile payment apps that allow you to send money to any number, it could prove to be useful for small transaction where using cash and making change can be a real pain, for example, splitting a tab with friends or even picking up some items at a yard sale.
You can pick up
Bump Pay in the app store here
.
source:
TechCrunch