Broadcom to take on Qualcomm, NVIDIA, TI, Samsung, and Intel in mobile processor market
9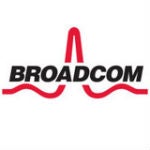 Just in case you didn't think the mobile processor market wasn't loaded up enough with options, Broadcom wants to be in the game as well. But, Broadcom is looking to jump ahead of some of the competition like NVIDIA, TI, Samsung, and Intel, and join the ranks of Qualcomm as the only SoC option with integrated LTE.
Broadcom has made a name for itself by making baseband modules, which allow mobile networks and devices communicate, but now it's moving into full SoCs. Broadcom has licensed the ARMv7 and ARMv8 mobile processor architectures, and plans to use those licenses to build SoCs with integrated LTE, which, as we said, is something only Qualcomm offers right now.
ARMv7 is the basis for all current 32-bit ARM Cortex processors, like the A15 and A9 processors, while the ARMv8 architecture includes 64-bit execution.
No word on when to expect these chips in devices.