BlackBerry videos show why businesses need BlackBerry 10 and BBM Protected
13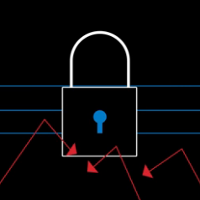 BlackBerry's BBM Protected adds a layer of security for those using the messaging app for business. According to a video produced by BlackBerry to promote it, BBM Protected brings "Secure, Enterprise-Grade Mobile Messaging from End to End." This is not for the shopping list that your wife is sending you while you're at the market. This is for those times when top secret plans are being discussed, like a big merger or an earnings release.
Messages on BBM Protected have three layers of protection. There is TLS Transport layer encryption, BBM 3DES message encryption, and BBM Protected advanced encryption. The encryption keys are controlled by the enterprise, not by BlackBerry. Besides being protected while in transit, BlackBerry also makes sure that the messages stay secure while they are on your screen. Adding it to your fleet of BlackBerry devices is as simple as turning it on from your BES console. And in November,
BlackBerry will have BBM Protected available to run on iOS and Android phones in your fleet
.
Another video that BlackBerry released, shows why BlackBerry 10 was selected by Aneurin Bevan University Health Board. The latter is part of the National Health System in the U.K. Hey, it even looks like the
BlackBerry PlayBook
is included in this video. It appears from the clip, that the
BlackBerry Z10
is the most used BlackBerry device in the Health Board's fleet, and that BBC News is the most widely used app. Perhaps the Board needs to monitor the news in case there is a trauma that one of its hospitals needs to be ready for.
The video is a good sales pitch for BlackBerry. Replace the Health Board with a Fortune 500 firm, and the reasons to use BlackBerry 10 remain the same.
source: BlackBerry (
1
), (
2
) via
BerryReview