BlackBerry release dates leaked, high-end BlackBerries coming to all carriers by November
13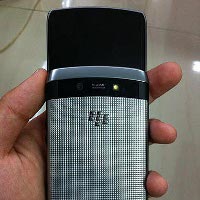 Back in 2010, the BlackBerry Torch was one of RIM's bids on the future encompassing both a touchscreen and QWERTY keyboard. The previously AT&T-exclusive handset might get a successor on more carriers, according to a source quoted by Nerdberry. AT&T is getting the
BlackBerry 9810
(possibly the Torch 2), a portrait full QWERTY touch-enabled slider the earliest, in September, while T-Mobile will have it in November.
The source mentions that the handset will be known as the Torch 2 and will come in different versions for GSM and CDMA carriers, with the former getting the BlackBerry Torch 2 9810 with full QWERTY keyboard. CDMA carriers are expected to end up with the BlackBerry Torch 2 Full touch 9850/60, a device replacing phones in the BlackBerry Storm lineup, but we'd take the latter assumption with a grain of salt, at least until we hear an official confirmation from RIM.
In addition, just as we heard recently, the
BlackBerry Bold 9900 is expected to roll out in August
on Verizon, Sprint and T-Mobile, while AT&T is to get the handset only in November. Finally, the
BlackBerry Curve 9360
, is also planned to appear on all carriers
by November
, which seems to be the month when RIM tries to regain its sliding positions.