BlackBerry owners can get their game on too with Command & Conquer 4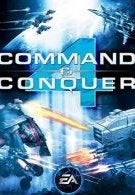 Some might find it hard to believe, but RIM's business oriented devices can now be used to get some game time in with the arrival of Command & Conquer 4. The real-time strategy game that was popularized on the PC is now available to BlackBerry owners who really want to showcase the kind of gaming prowess the platform has to offer. From the looks of it so far, the graphics are pretty admirable and can really get some people addicted to its game-play. However, not all BlackBerry smartphones will be able to experience the same joys of the game because it seems to run pretty good on current generation devices – meaning the Storm, Bold, and Torch. If you happen to be sporting an extremely older model, just don't expect to see some stunning visuals.
Regardless, it's nice to see a good game like this finally reach out to BlackBerry handsets since it's one area that seems lacking right now. Thankfully, it's not going to cost you an arm and a leg to play this game since it sports a reasonable $6.99 price tag which is definitely something worth it when you consider the amount of time required in playing the game.
via
IntoMobile