BlackBerry has outstanding second quarter earnings report led by licensing and software
13
Sure, BlackBerry no longer manufacturers smartphones, but its licensing and software divisions are running on all cylinders. In fact, it makes you wonder why BlackBerry didn't give up manufacturing smartphones earlier. With the current set up, the guys in Waterloo have a good thing going. A company like TCL licenses BlackBerry's version of Android and pays the company for use of the iconic BlackBerry name and logo. BlackBerry sits back and deposits the checks.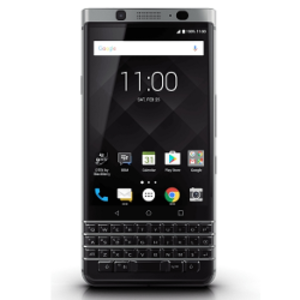 The BlackBerry KEYone should produce strong licensing revenue for BlackBerry
Topping Wall Street expectations, BlackBerry reported a record $196 million in services and software revenue for its fiscal second quarter, which ended on August 31st. The average consensus of two analysts for the period amounted to $175 million. The revenue was up 26% year-over-year. Licensing fees soared from $15 million to $56 million over the last year. Two manufacturers are currently paying BlackBerry for the use of its software and name on BlackBerry Mobile branded handsets.
China's TCL is responsible for the surprise hit of the summer, the
BlackBerry KEYone
. With an outstanding physical keyboard and long battery life, distribution of the phone is widening. More sales of the device should mean more licensing revenue for BlackBerry. Indonesia's BB Merah Putih is producing the BlackBerry Aurora, which is a touch only model available exclusively in Indonesia.
In a conference call held after the earnings announcement, BlackBerry CEO John Chen said that licensing and revenue will both eventually chip in 50%-50% of quarterly gross. And while a software deal signed with automaker Ford last year is starting to bear fruit in the form of revenue, the executive said today that a similar deal is expected to be signed this year with another automaker. Chen said that the company could make $5 to $25 per car loaded with its self-driving software. That compares to the $1.50 to $5 a car BlackBerry receives for providing cars with an infotainment system.
For the quarter, BlackBerry reported a profit of 5 cents a share. For the full year, BlackBerry expects to receive $920 million to $950 million in revenue versus Wall Street forecasts of $924.2 million. BlackBerry says that it will grow its software revenue by 10% to 15% this year, meeting internal targets.
"Obviously a very good quarter for the software business, which is a good sign for BlackBerry."-Nicholas McQuire, analyst, CCS Insight
Investors love the report. BlackBerry's shares are up 57 cents to $11.04. It might not sound like a lot, but it is a 5.4% gain on the day.
source:
Reuters